Price: [price_with_discount]
(as of [price_update_date] – Details)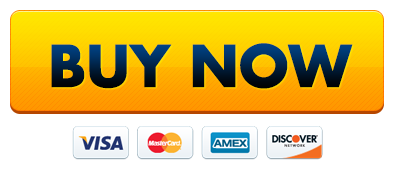 [ad_1]
Product Description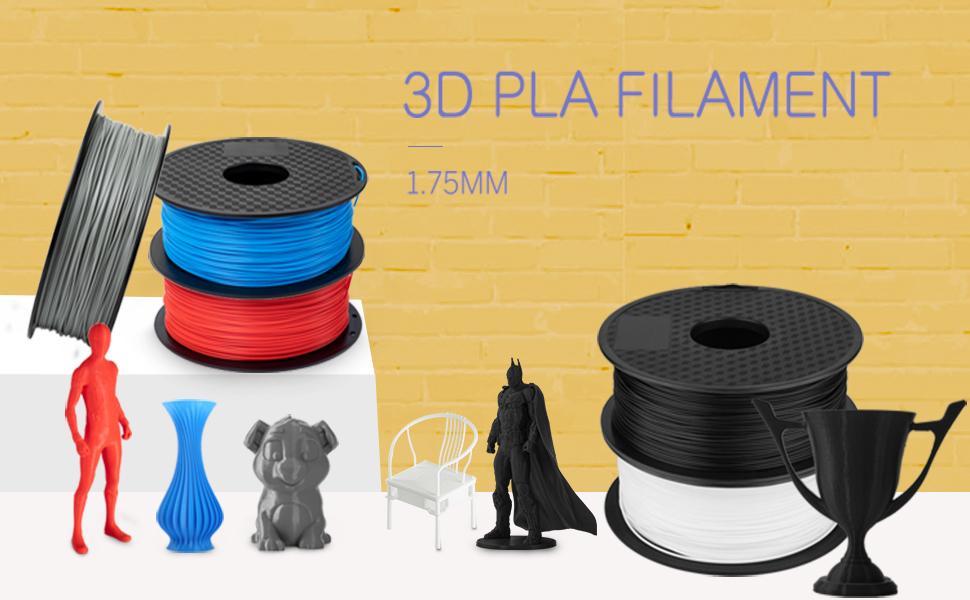 Creality Ender 3D Printer PLA Filament 1.75mm 1KG Spool

High Compatibility
Not only suit for Creality, but we have also been tested on various 3d printer brands, our filament suit for most FDM 3D printers.
Ultra-smooth
Our ultra-smooth technology includes filaments capable of beautiful and smooth extraction to help build even the most delicate objects.
Vacuum Sealed
We use vacuum-sealed packaging to isolate the moisturized environment and filament, and provide the best performance possible.
Descriptions:
High strength, good toughness;Density is small, when printing larger volume model lighter, save money;Cost-effective, can be processed in wide range temperature;Diameter of 1.75mm ,variations + /-0.1mm,roundness +/-0.05mm;1 kg/plastic spool packaging;To be applied to a variety of 3D printers, Ender 3/Ender 3 Pro/CR10, etc.No Bubble
Sweet tips
If you are going to leave your printer inactive for more than a few days, please pull back the filament to protect your printer nozzle.To extend the life of your filament, please store it in a dry, sealed bag or box. Preferably add a packet of Silica Gel to absorb excess moisture.When you store your filament, please feed the loose end through the holes on the edge of the filament spool to prevent it from curling so that it will be drawn incorrectly the next time you use it.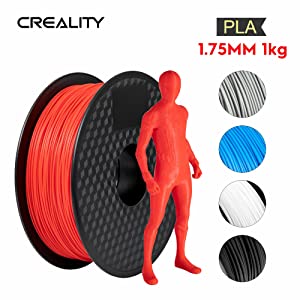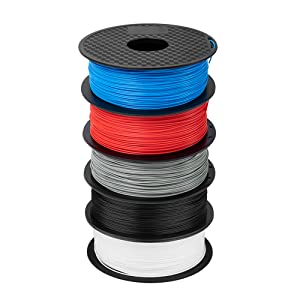 Highly pure raw material with green and degradable
Raw materials obtained from corn kernels are friendly and healthy. The filament has no unpleasant odor and can be broken down naturally.
Constant filament diameter with small tolerance
The diameter tolerance of the filament is an important index. The tolerance of HP PLA filament is controlled within ± 0.05mm, which makes the feeding smoother and ensures continuous printing.
Smooth Feeding and No Plugging
The custom proportioning scheme of HP PLA filament has better tensile strength and ductility. A more uniform flowability makes it easier to print without clogging, which gives exquisite results.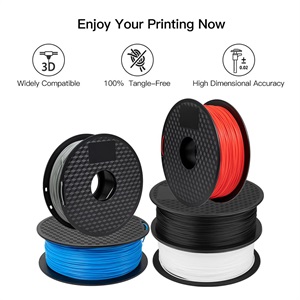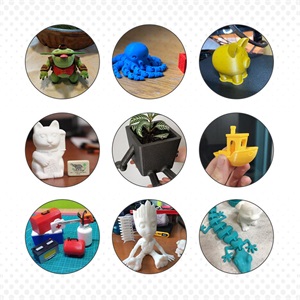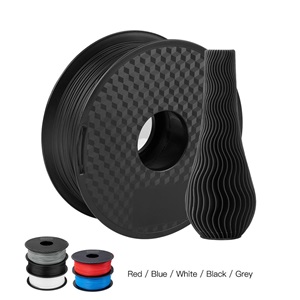 Improve the raw material and the filament toughness
Based on the original formula, the raw material is upgraded with stronger toughness, it is not easy to break. The elongation at break is increased by 10%, imported raw materials.
Easy removal of the carrier of the printed model
The upgrade raw material makes it easy to add and remove the model carrier without warping.
New formula and better printing effect
It uses a new customized raw material formula with uniform color and matte sanding effect, which realizes the fine model.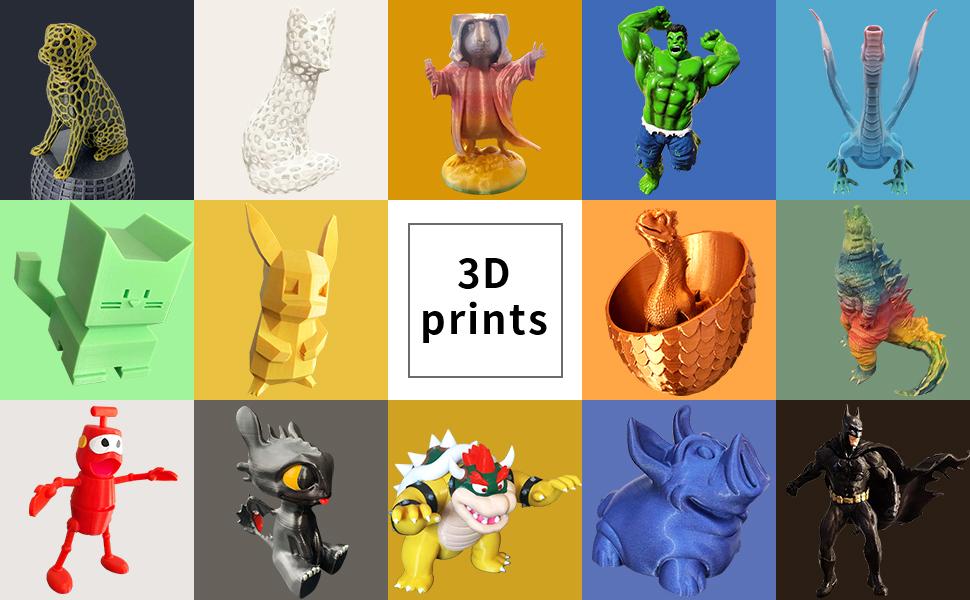 Package Dimensions‏:‎8.39 x 8.23 x 2.76 inches; 2.43 Pounds
Date First Available‏:‎June 30, 2021
Manufacturer‏:‎Creality 3D
ASIN‏:‎B08BCHK37Y
Pressure temperature range: 190 ℃ -220 ℃; High quality: 1.75mm, tolerance +/- 0.02mm; Weight: net weight 1kg, shipping weight 1.28kg
Tangle Free: Specifically designed to reduce tangles; Jam-free: Specially developed to reduce nozzle jams
no odors, biodegradable and does not pollute the nozzle (some filaments leave brown-black deposits on the nozzle)
The print quality is higher / more accurate compared to the other PLA filament
Thread formation was less compared to other filaments with the same retraction settings

[ad_2]